On-Water Boat Handling Tuition
Just starting out in boating. Don't make mistakes by not knowing or being unsure – most mistakes are COSTLY at the least, or possibly even life threatening.
Learn safe boating & boat handling CORRECTLY from the start.
Victorian Boat Training offer on water tuition by experienced, qualified skippers and can take the stress out of your boating.
The cost of the session is $500 for 3hours or $200 per hour.
To organise a session please complete the form at the bottom of the page and we can then get in touch with you.
---
Learn on OUR boat or YOUR boat.
Book a session at a time to suit your weekdays or weekends.
Our On-water session covers all the basic maneuvers required to safely operate a recreational powerboat, and includes:
Starting the day – Launching your boat or driving it out of your berth or pen
Ending the day – Driving your boat back onto the trailer or back into the berth or pen,
Driving and manoeuvring in forward and reverse
Driving and turning in confined areas
Holding station and 3-point turns
Approaching and departing dock or jetty without causing damage
Anchoring
High-speed handling (weather permitting)
Handling rough weather
---
Options to Learn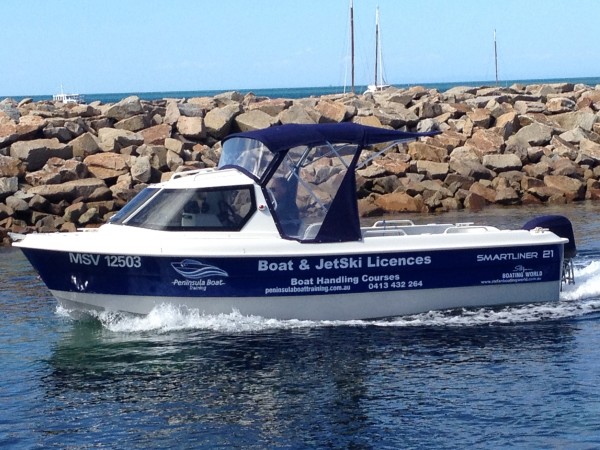 OPTION 1: ON OUR BOAT
DON'T HAVE A BOAT YET?  Then this session is just for you.
This is a one-on-one private lesson on our commercially registered 6.2-metre power boat.
Our boat has all the handling characteristics of a normal recreational power boat.
Courses are held in the protected waters of:
Martha Cove Harbour located at Safety Beach and
Williamstown from the Royal Yacht Club of Victoria.
---
OPTION 2: ON YOUR BOAT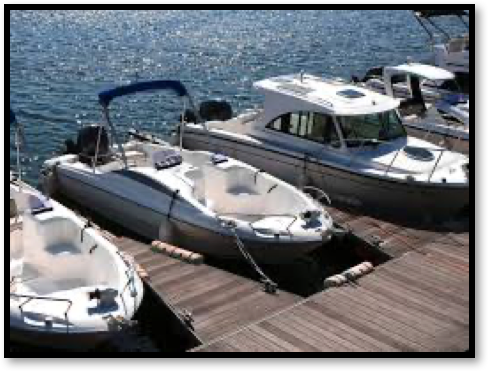 HAVING TROUBLE HANDLING YOUR NEW DREAM BOAT?
Do you dread using the boat ramp or leaving and returning to your berth?
We can help by coming out on your boat and have some quiet "One-on-One" boat-handling tuition!
MORE INFORMATION OR BOOKING
Please complete the form below and provide us with some details
Or call  0413 432 265 to discuss a time and place to suit you.